Anna Tali Ozie, the NBS presenter took social media awash when she posted about her one-week African fashion. For six days,  the TV presenter rocked African-inspired fashion to her office. She dressed in Kitenge items five times out of the 6 times.
Ugandan celebrities are embracing wearing kitenge as part of their fashion style and it's impressive seeing them rock the dresses to their offices. As an individual in media, appearance is what keeps the fans going. This was a very exciting and engaging move that Anna made. 
Let's look into her one-week African fashion!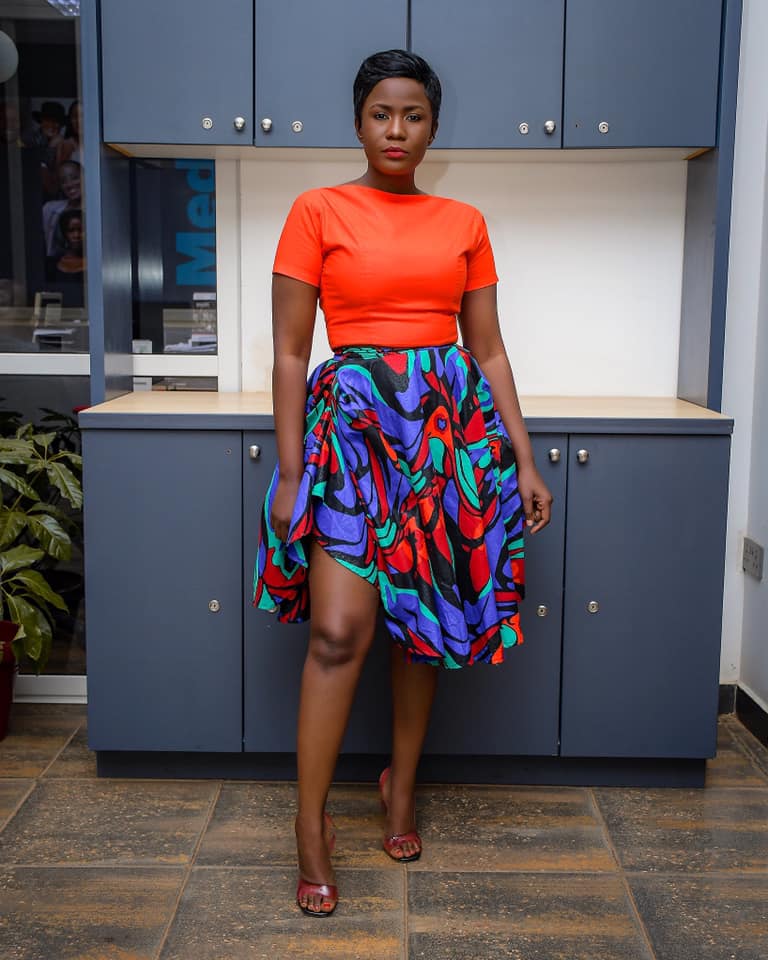 Anna started her first day with a flora skirt, protruding the thigh, and an orange top!. Well, we didn't get this fashion item so well. Was the floral to represent African fashion? Dear Anna, maybe you need to educate us on what was African about this fashion. This very fashion can be replicated in a kitenge, kikoyi, lubugo( Back cloth) You would also rock it with some African sandals, but since it was a Monday, rock your heels babe!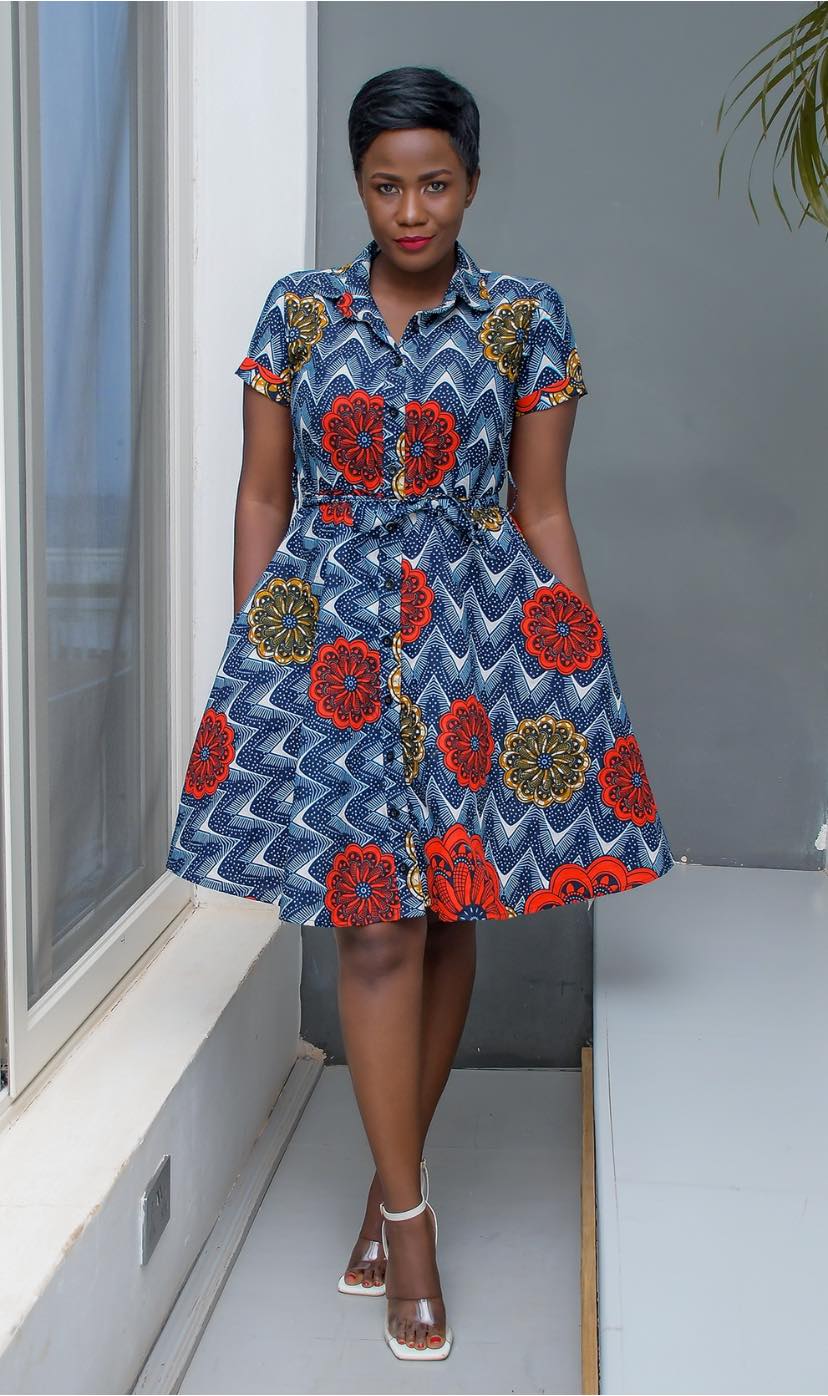 The Navy blue Kitenge dress with red flowers did you, Justice, Anna! The beauty about this dress is that it really cut anna's years. She looked like a ripely attractive teenager waiting for her dinner date. The colors matched her skin complexion and the dress's full length was just perfect for her height. 
This kitenge dress can be worn as a maternity dress, evening and weekend wear and yes, it's perfect for a Tuesday appearance at work! 
Well, even if all things looked perfect, Anna would add African earrings to her look so as to enhance her face.  Also, if you must wear it as an expecting mother, then do away with the belt.  The fashion design was so perfect for her body!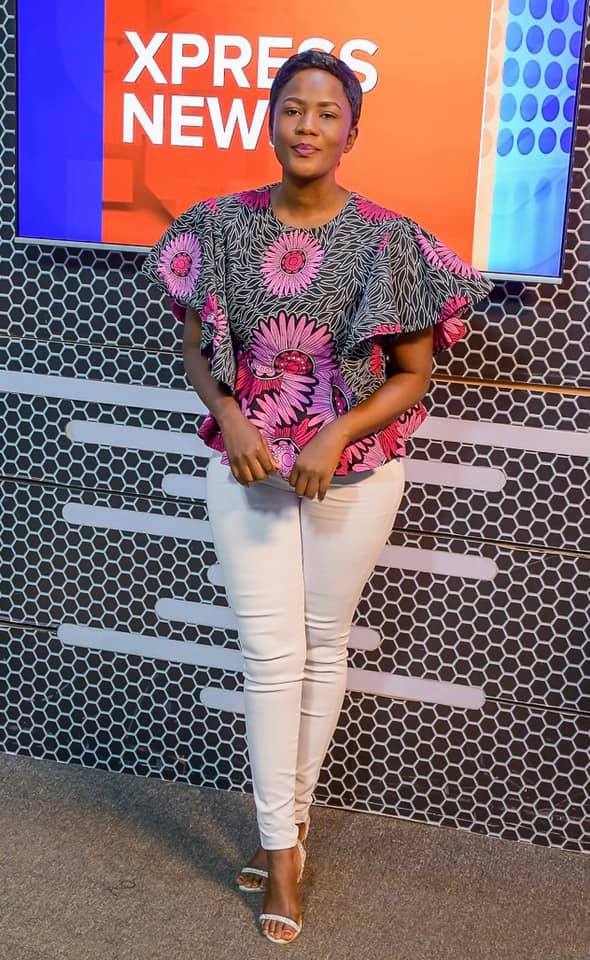 Kitenge Flared arms top! ' Yes Anna, you rocked that top over the white pants'  The color patterns in this kitenge top are just perfect to be worn over different colors of the pants. One can try the look with black, hot pink, grey pants. The flared arms added style to this look giving anna a chic look! 
Day four: The red round kitenge skirt worn over the blacktop looked super over Anna's body. Kitenge fabric beats all other materials because it has multiple vibrant colors in it making it easy for one to wear it with different colors.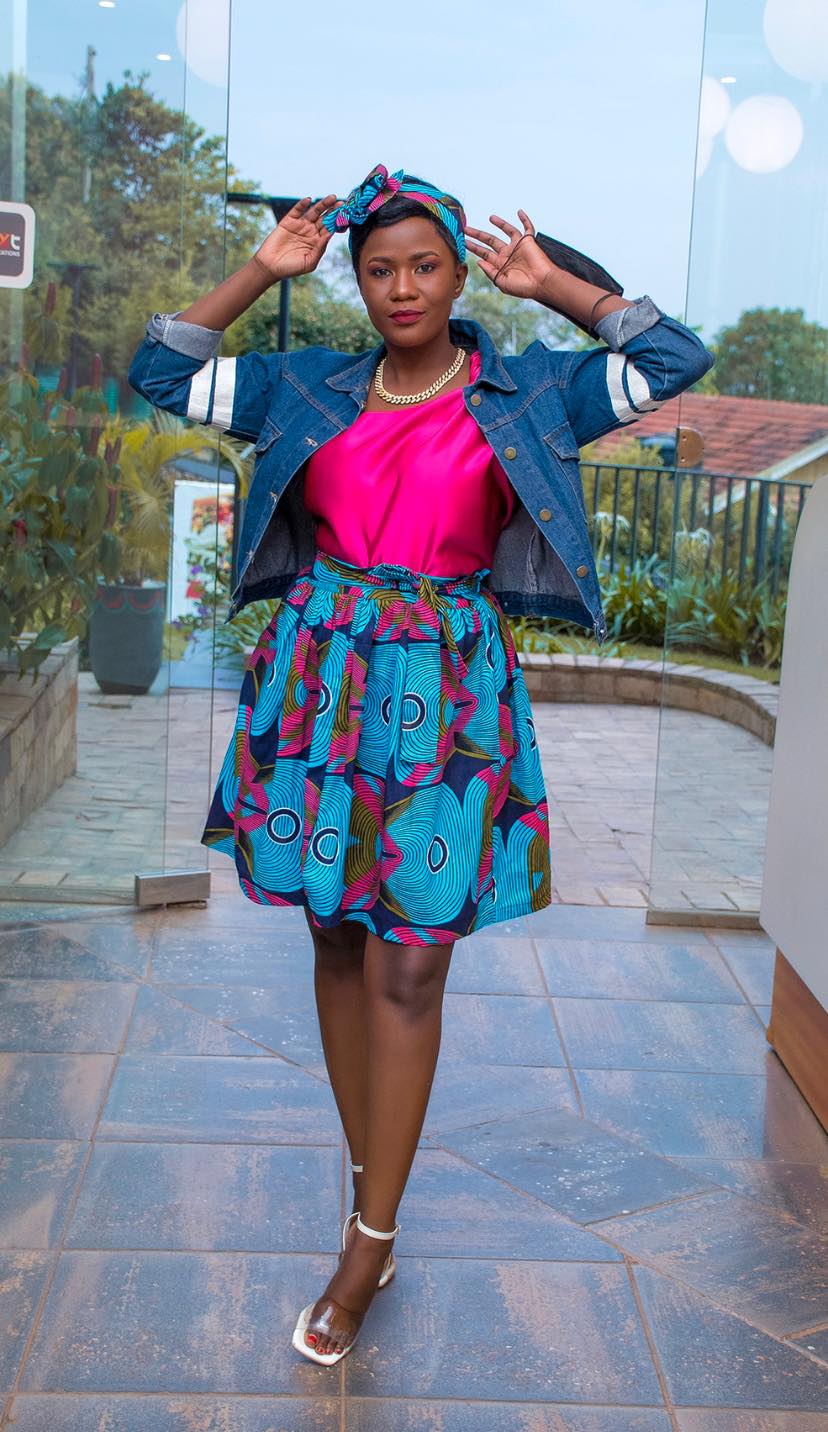 Friday got anna booking fabulous again in her kitenge round skirt with a belt and a head wrap. She pulled off a typical African woman look! However, the jacket worn over this attire did not complement the look very well. Either Anna would do away with the jacket or have a kitenge coat similar to her skirt to complement her look. The skirt length over her heels was just perfect.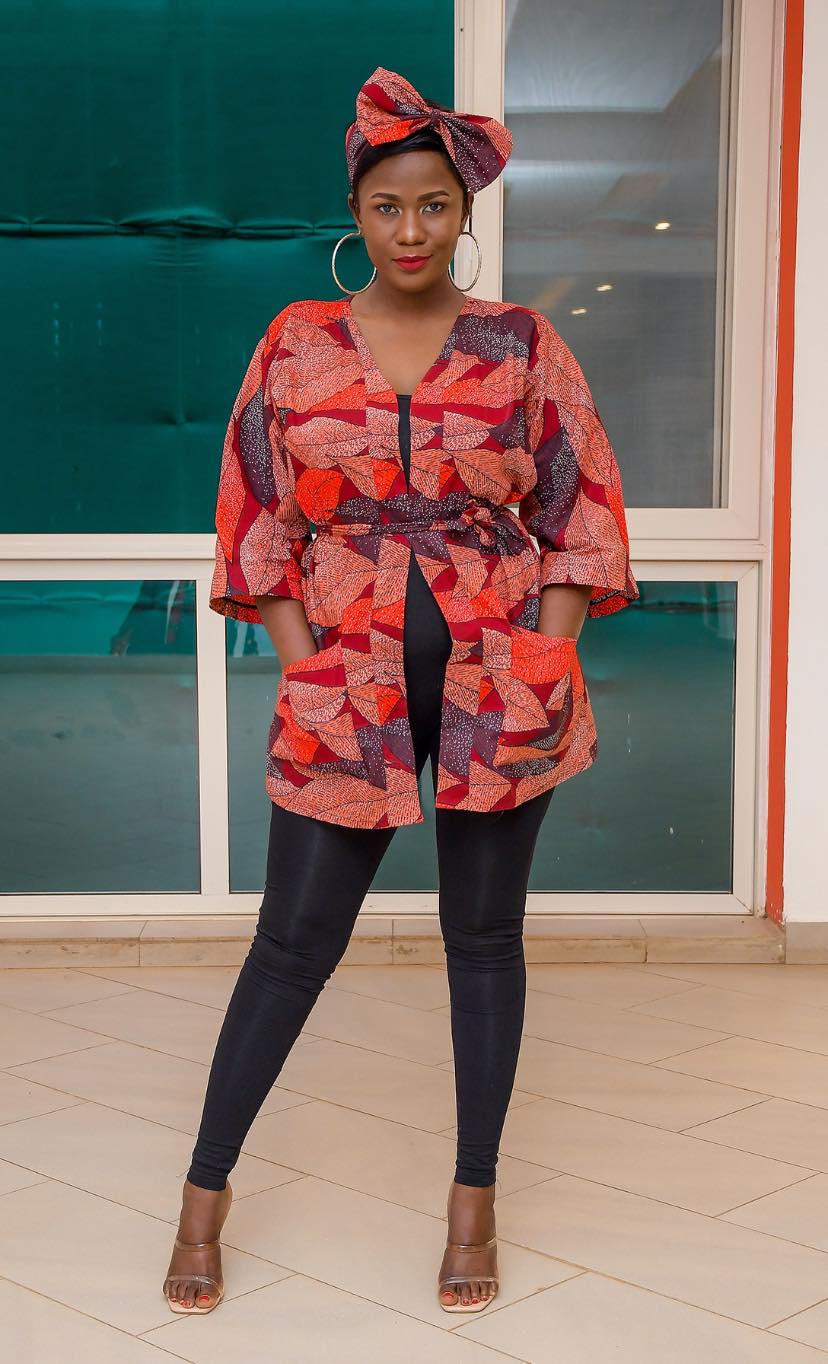 Day six: Isa Weekend! Yey!  Anna Didn't disappoint at all. She wore a calm collected color throw-on over her leggings and heels with a bowtie headwrap and dangler earrings! It's a wow from us at Trillionlooks!   Her look can be tried without a belt, and the throw-on made up to the knee. 
Do you love Kitenge Fashion? Buy here