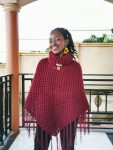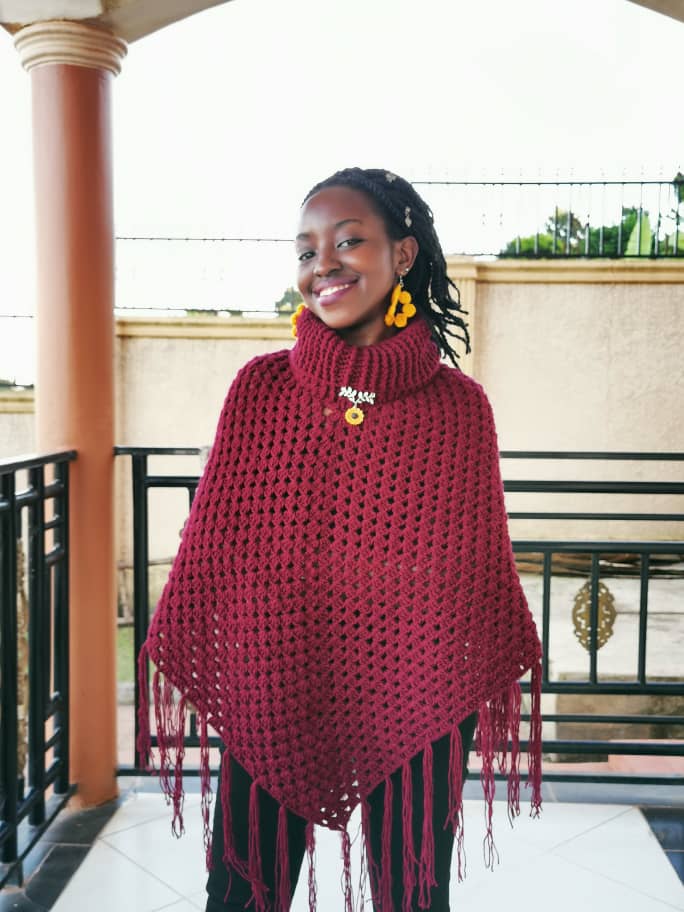 Berna was introduced to Crochet at the age of 10 during her primary school.  Crotcheting was part of the home economics skills taught in her school. Since then, she developed an interest in the skill. She found it fun and enjoyable. During holidays, she would ask her mom to buy her yarn so she could crochet.
'The first item I made from crochet was a chair back also known as 'Kitambaala' that was a popular decoration for chairs back in the day.  Berna says,  'I made several of these in different colors and designs'
When she joined secondary School, her studies became more demanding. she had limited time to crochet however, she was still passionate.
During the Pandemic 2020, Berna's work contract ended so she was left helpless and looking for a way to survive and that's how she got into her crocheting passion. She searched the internet and was amazed at how many people were creating beautiful outfits out of crotcheting.
She started crocheting beautiful items and was overwhelmingly supported by her friends and family. She later joined Waka creatives in order to grow her market audience. Buy her products here