Kitenge fashion has become very ideal for expecting mothers as a daily maternity wear. Usually Women wear kitenge as a  special occasion outfit, marriage anniversary celebration, bridalshower and a baby bump photo shoot attire.
Dorah Mwima Barrak is a celebrated former miss Uganda running winning queens group on Facebook. Since valentines day in 2021 the members of winning queens have been eagerly waiting for a baby shower photoshoot and wondered what it would be like.
When Mwima shared photos about her bump shoot, everyone was amazed and confused at the same time. Amazed because the family looked soo beautiful in their clothes and confused because many wouldn't tell if the clothes were Kitenge or another floral fabric that looked kitenge.
We decided to look into her fashion and advise you on how to dress for your photoshoot in kitenge fashion.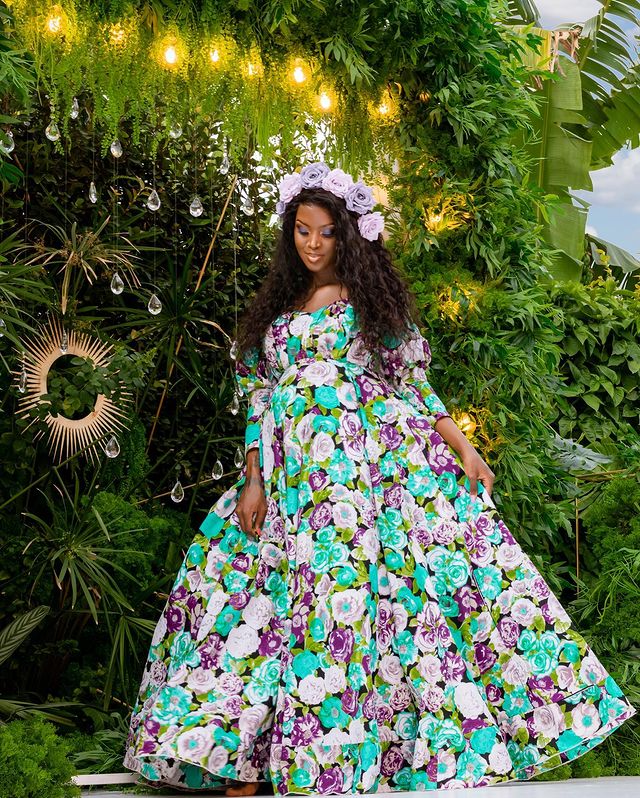 Mommy 
Dorah Mwima rocked this look! We are confident that Dorah can look just as pretty if this dress was made out of kitenge fabric. For a model like her who loves rocking short dresses, this long dress brought out a classy mother in her. The off-shoulder choice of design over long sleeves was perfect for her body size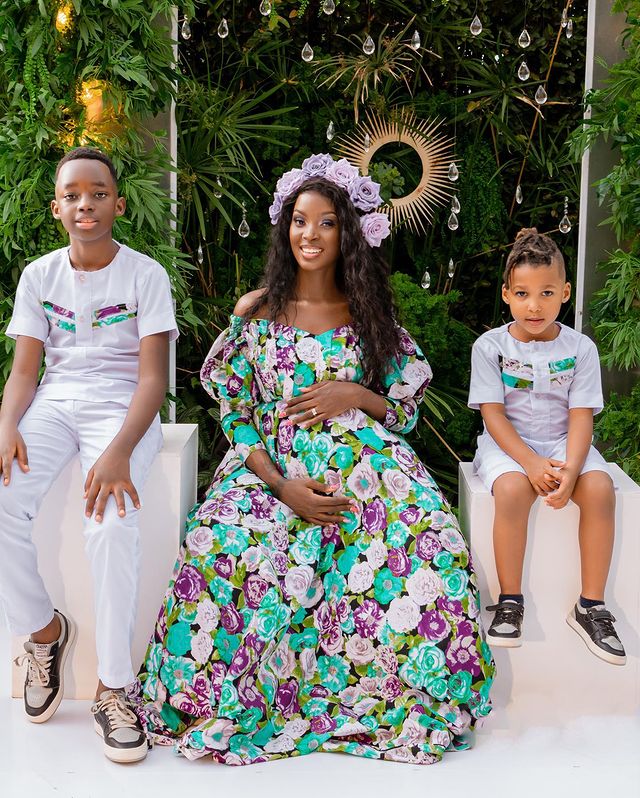 Mother and sons: 
A full Kitenge shirt or trouser would look good on the boys but because  mummy had a fully colored dress, it was a better option to patch your kitenge or floral fabric onto the plain shirt or trouser. This gives the boys  a grown up gentleman  look for a day. This kind look is not only good for the photoshoot but can be worn on a traditional ceremony, wedding or a casual party.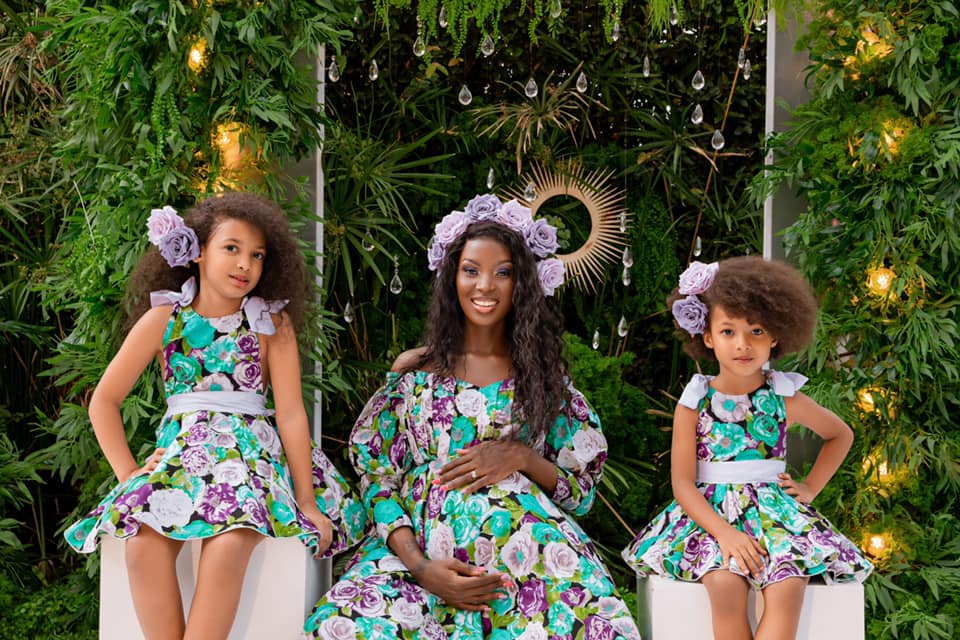 Mother and daughters 
Its a wow from us! The designer did a great job with making the girls stay girls. The dress length was just perfect and the white waist band/ belt did bring out the vibrancy in the cloth. It was a good choice for the mother to have a long dress and the girls have their dresses short to show the difference between mummy and daughters.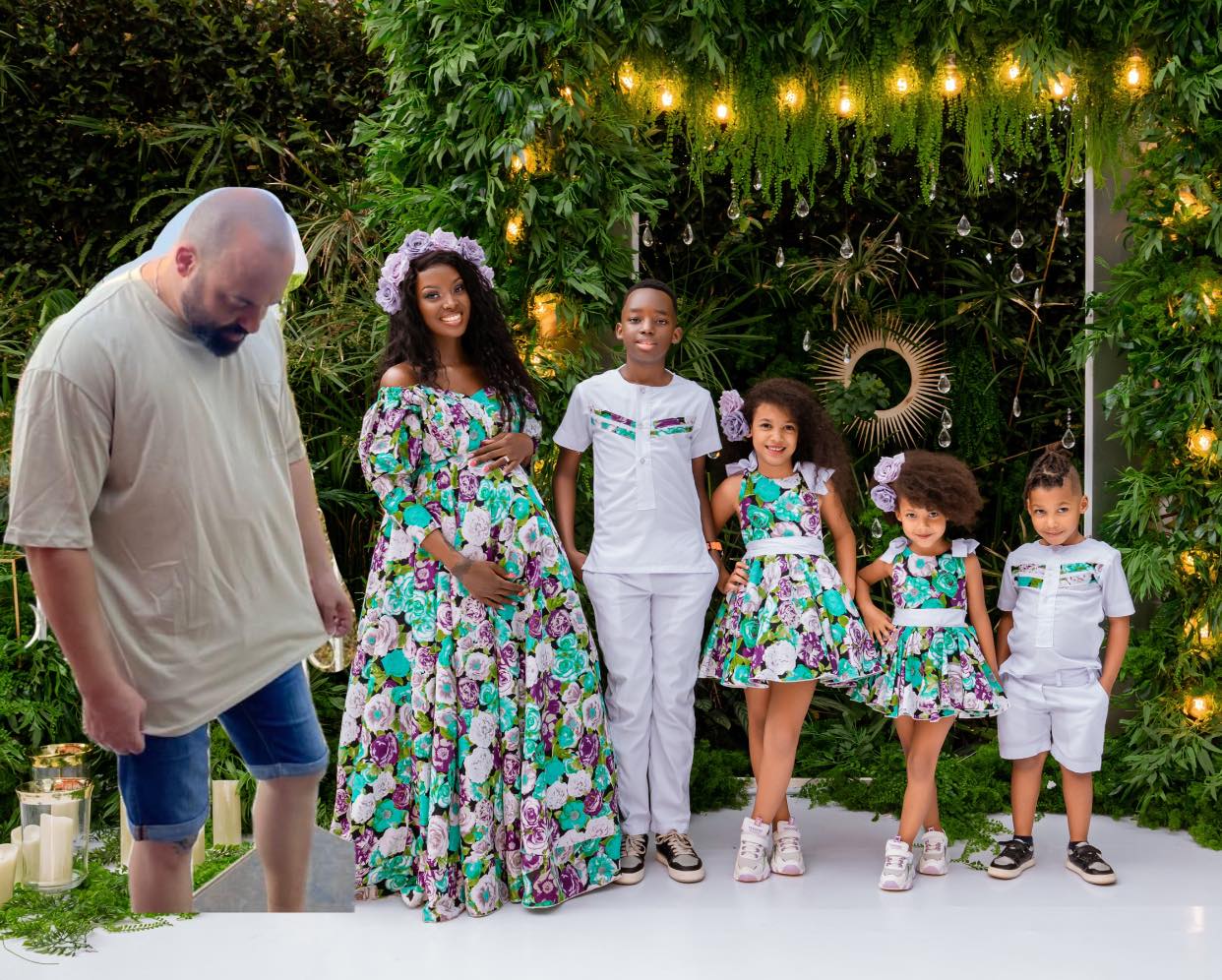 Mother, Father and Children 
What exactly happened here? Lets recommend that either the father dresses us just like the boys or gets a full kitenge shirt and plain trouser to complement his look and his wife.  Anyway this looks more of photoshoot but we want to see some fathers rocking kitenge. 
Do you love wearing Kitenge? Buy here