Trillion looks store brings together Ugandan Art and African  Fashion creatives to showcase the art and fashion products they make with sustainability, creativity, and innovation. This will be through the Afri art and Fashion show scheduled for  JULY 16th 2022.  The show will take place at Thobani Centre in Kampala from12 pm to 6 pm.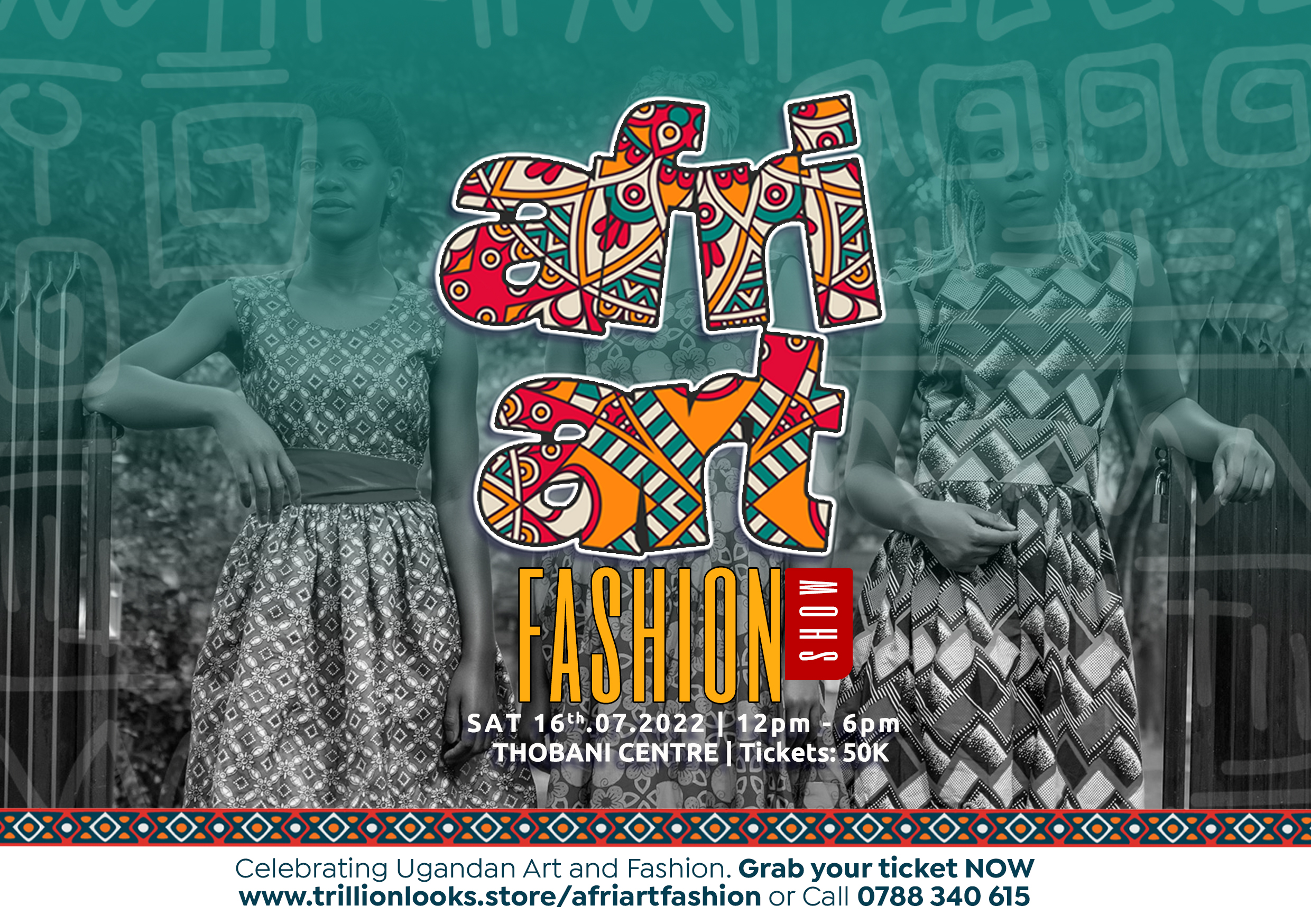 We take pride in working and supporting women and youth creatives to showcase their products through our platform. This will help their craftsmanship and design gain entry and promotion.
Moreover, our designers are talented women and youth who have never received an opportunity to showcase their products to the world. These creatives exhibit creativity and talent, and their skills are top-notch.
For the fashion and art show, participants should come ready for a celebration afternoon in an African way. We shall set the mood right with Afrocentric music and Dance, a Celebrity Moment with the Big names of fashion designers in the country, and a mega fashion show runway with other 100 items on showcase! You can't fail to meet your taste in this show.
For the first time ever,  the AFRI ART AND FASHION SHOW is the only Unique fashion show showcasing Talent from Uganda using Fabric produced in AFRICA.
This show is Ideal for African fashion lovers, stylists, fashion designers, and Students in fashion and any tourist can add it to the Bucket List of things to do in Kampala, Uganda. Come Explore Uganda's African Fashion and art.
The tickets are on sale and are only pre-booked at only ugx50,000/=  Order yours here. We shall not sell any tickets on entry!